What payments are being made now and what changes are planned in the near future?
The law "On Compulsory Metro Passenger Insurance" has been in force in our country since June 2012. That's just for 3.5 years, the units applied for payments.
But even for those who know their rights well and are ready to defend them, for a long time it was rather difficult to get compensation for damage to property in the subway .
The fact is that the law clearly spells out all issues of life insurance and passenger health. For example, if a person:
He received an abrasion and an injury, as a result of a sharp braking of the train, he will be paid 2 thousand rubles.
He broke his leg – up to 200 thousand rubles,
Total loss of legal capacity – 2 million rubles.
As for baggage, the law only says about it that compensation should be calculated on the basis of 600 rubles per 1 kg of weight, but not more than 23 thousand rubles.
Insurance case
When compensation is due, and what cases are considered not insurance, the law did not regulate . The State Duma decided to correct this omission.
"A broken mobile phone at home and put in a pocket, presented later to the carrier, probably will not be an insurance case. A specific list and parameters of hand luggage are established, which is baggage, "says Mikhail Bryachak, first deputy. Chairman of the State Duma Committee on Transport.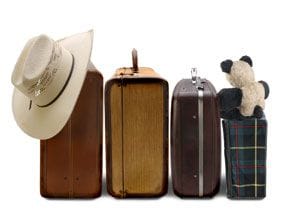 The property of the passenger, for the damage of which compensation will be paid, will be considered hand luggage, as well as baggage officially authorized for transportation in the subway. For example, sledges or bicycles.
Money will be paid if things were damaged due to the fault of the subway, for example, due to sharp braking of the train or derailment of the train. But if other passengers spoil or steal the luggage, insurance is not allowed.
They will not give compensation for damage or theft of money and jewelry.
The procedure and timing of payments
The subway is obliged to issue a document confirming the fact of damage to property.
The passenger makes a statement to the insurer, about which the carrier informs him and writes a statement, attaches identity documents and a document issued by the carrier to the statement.
The term for applying for a compensation payment is 5 days after the occurrence of the event, but experts recommend doing this immediately.
The insurance company must consider the documents and pay the money within a month . If she did not meet the deadlines or refuses to pay, you must complain to the Central Bank.