Voluntary health insurance is the most popular social package option. According to SuperJob, 73% of applicants report having VHI as an important factor in choosing an employer.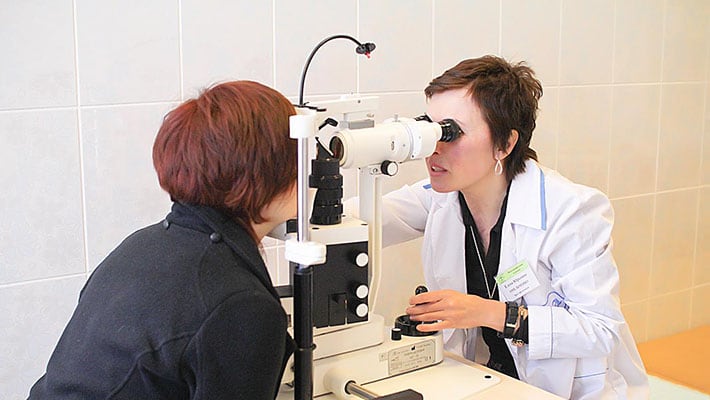 Why business VHI
Companies around the world provide employees with access to healthcare for several reasons:
VHI is a prerequisite for sought-after job seekers. Developers, top managers and other specialists are less likely to respond to a vacancy that does not imply a decent social package.
This is one of the most budgetary ways to increase employee loyalty . On average, an employer spends 2.5 thousand rubles a month on VHI per employee. An increase in salary equal to this amount is unlikely to greatly affect the attitude towards the employer, but access to medical care gives a person the feeling that they are being taken care of.
This is an opportunity to save in the long run . The American Center for Disease Control and Prevention ( CDC) estimates business losses due to poor health of employees at $ 1.7 thousand per year per person. Factors such as downtime, reduced productivity and additional treatment costs are taken into account.
What are corporate health insurance policies
Companies have different approaches to the formation of a social package and to the choice of corporate VHI policies.
There are three basic options for policies:
Standard – includes basic services.
Usually they include outpatient care – servicing the insured employees in one of the clinics with which the insurance works; call a doctor at home; emergency care – call a paid ambulance.
Some insurance companies also include basic dentistry in a standard package – clients can seek treatment for caries or canal filling.
But all the expensive procedures the insured employee will have to pay for themselves.
Advanced – includes a maximum of services, including operations, massage and more.
Most often, additional services include dental care and hospitalization in a hospital. This includes pregnancy management, personal doctor services and medical care abroad.
Economy – includes basic services, but with a number of restrictions.
For example, if the company employs mainly young people, you can reduce the number of visits to specialists or set a limit on the analysis. But keep in mind that this reduces the quality of protection.
It is not necessary to buy the same policies for all employees. Each company has its own approach: someone buys standard insurance for everyone, someone makes a graduation depending on the position.
And some companies insure only managers.
How much is a corporate health insurance policy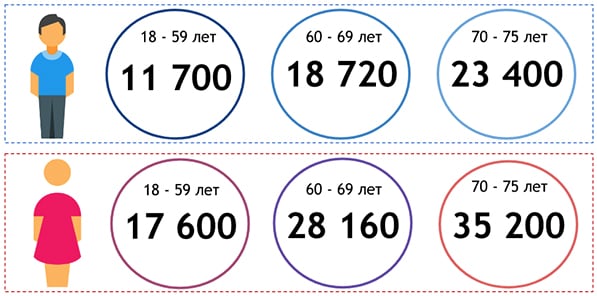 The cost of VHI depends on a number of factors. The spread in prices can be very serious – from 6,000 to 100,000 rubles per employee. Most expensive are policies with a maximum of risks that are usually acquired for top managers.
Here are the factors affecting the price of VHI :
At the conclusion of the contract, the insurance company looks at who works for you. The price is affected by gender and age, as well as the presence of chronic diseases among employees.
If the team consists mainly of men 18-40 years old who do not have bad habits, VHI policies will cost you less.
For certain categories of people have their own policies. If pregnant women or people of retirement age work in your company, increasing factors will be introduced for their policies, which will increase the cost of insurance.
The occupation of employees also affects: for office clerks and for factory workers, coverage will be different.
For companies, insurance companies offer special corporate rates. The cost of the policy becomes less with each insured employee.
A standard policy will cost the least, an extended policy is more expensive. There are also special programs such as "luxury", "VIP" and so on, which are much more expensive. It makes sense to consider them only for employees in senior positions.
Set of risks and medical services included in the contract.
The risks that can be included in the policy, we will consider below. But the rule here is this: the more medical services included, the more expensive the policy.
The list of clinics and their level
The more clinics and hospitals are included in the insurance program and the higher their status, the more expensive the policy will cost.
The shorter the validity of the insurance, the more expensive it will cost one month of service.
How to connect VHI
The final cost of the VHI insurance policy is usually determined on the basis of a completed application with information about employees.
We recommend that you take a closer look at BestDoctor , which offers a flexible and technological approach to the medical care of employees.
Unlike classic insurance, BestDoctor works transparently: companies pay for medical services after the fact and receive monthly expense reports.
The budget for the treatment of employees is calculated as accurately as possible – using smart technologies.
Employees of the companies are provided with an effective medical service: with online registration in clinics, chatting with a medical consultant and personal account in a mobile application.
BestDoctor helps around the clock, always keeps abreast and does not throw in trouble.
More than 30 clients chose corporate insurance with BestDoctor, among them the travel service Ostrovok, the network of dating sites Mamba, and the pharmaceutical distributor Pulse.